Ten years ago, RFID technology was fairly new and exciting. Now, it's gone mainstream and most companies use some kind of RFID system. That doesn't mean you should invest in it, though. Here are 10 questions you should ask yourself before you decide to invest in RFID technology for your company.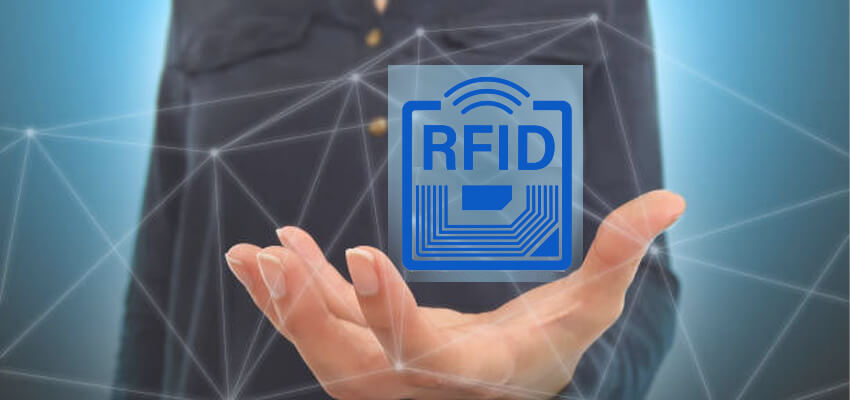 What does the technology do?
Radio-frequency identification (RFID) is a form of wireless communication that uses small tags attached to objects to identify them. RFID tags emit radio waves that can be picked up by RFID readers, often without physical contact with the tag. The readers then send the information they receive to a computer system.
There are many different types of RFID tags and readers, each designed for specific purposes. You may have seen these devices in use at a grocery store or an airport, where they help keep track of merchandise and luggage, respectively.
What does it cost?
RFID systems can range in price from $10,000 to $100,000 or more. The cost of an RFID system depends on the type of tags you need, the size of your facility and other factors. If you're just getting started with RFID technology and don't have a lot of money to spend on it right now, consider renting instead of buying.
If you're considering investing in an RFID system, it's important to be aware of the costs involved.
The number of tags you need to purchase and attach to your products (and how many items you want to track at once)
How many readers you need (and where they'll be installed)
RFID readers cost anywhere from $50 to $5,000 or more, depending on features such as power source and range of reading distance. The price also includes installation costs if you don't want to install them yourself.
What are the payback and return on investment on the technology?
As the world moves toward the digital age, businesses are adopting new technologies to improve efficiency and reduce costs. One such technology is Radio Frequency Identification (RFID).
RFID technology allows you to track products from the moment they are manufactured to when they reach your customers. It can be used to identify each product and even its location.
However, before you invest in an RFID system for your business, it's important to think about what you want out of the technology and how it will affect your business processes.
What is your return on investment? Return on investment (ROI) is the amount of profit you get back after spending money on something. You will need to determine what kind of ROI you expect from using RFID technology before making any decisions about purchasing or implementing it in your business operations. If there isn't a significant ROI, then investing in RFID may not be worth it for your company at this time.
What are your goals? Before choosing a type of RFID tag or reader, determine how it will fit into your existing business processes and goals for growth and expansion over time.
Where does it make sense to use RFID?
RFID technology is an exciting new product that can greatly increase productivity and efficiency in many different industries. However, before you invest in RFID technology, there are some things you should consider.
1. What is your goal?
The first thing to think about when considering implementing an RFID system is why you want to do so. Do you want to improve inventory management? Do you want to make it easier for customers to check out? Do you want to improve employee satisfaction by making it easier for them to do their jobs? These are all valid reasons for implementing RFID technology, but they will lead you down different paths when choosing how much money to invest in an RFID system and what kind of technology you should use.
2. How much data do I need?
If your goal is simply inventory management, then an active tag with a battery may be enough for what you need. If your goal is full-blown asset tracking (including real-time location tracking), then passive tags with no batteries would be more appropriate because they can be read from farther away and have longer read cycles than active tags. Passive tags also tend to be cheaper per tag than active ones because they require less power and therefore fewer components (battery).
How do you implement it?
The first step is understanding what RFID is and how it works. Radio frequency identification (RFID) uses radio waves to identify items. The technology allows data to be read from a tag attached to an object, even when the tag isn't in direct contact with the reader. Tags can be embedded in an object or printed on it using a low-powered radio frequency signal.
RFID tags come in different sizes and shapes. They can be as small as a grain of sand or as large as a shoebox. They're often made from plastics, metals or ceramics that contain tiny microchips with unique serial numbers programmed into them.
There are two types of RFID systems: active and passive. Active RFID is powered by batteries or other external sources of energy. Passive RFID doesn't require power because it's designed to draw power from the electromagnetic field generated by the reader's transmitter when it's placed within range of it (usually 15-30 feet).
Are there ongoing software costs, or other fees?
There are no ongoing software costs, or other fees associated with RFID technology. The hardware can be reused in multiple locations if necessary. And since it's a passive technology that doesn't require power, there's no additional expense for batteries or charging stations.
RFID tags also last longer than barcode labels, which means they need to be replaced less often. This can save you time and money on labor and materials over time.
How difficult is it to integrate with existing systems and processes?
The answer to this question really depends on the system that you are trying to integrate, but in general it is not all that difficult. The technology is very flexible and can be adapted to any type of system or process.
The biggest challenge is usually making sure that all of the data is collected and accurately stored so that it can be used for analysis.
Is there an industry-wide standard for the technology I'm considering implementing?
The answer to this question is a definitive yes. There are standards for every aspect of RFID technology, including the tags themselves and the readers or scanners that read them. The standards ensure that all tags operate in a similar manner, so they're compatible with all readers.
The major standards that apply to RFID include:
ISO/IEC 14443:
ISO/IEC 15693&ISO/IEC 14443: This standard defines the physical characteristics of passive HF RFID tags and readers.
ISO/IEC 18000-3: This standard defines the physical characteristics of active UHF RFID tags and readers.
EPCglobal Gen 2 (Formerly known as EPC Class 1 Generation 2): This standard defines how an RFID system should work from a business perspective, including how data is organized on tags and how it's processed by readers and other components in the system.
Conclusion
The benefits of investing in RFID technology are immense. Honestly, the only drawback is your own fear and reluctance to change with the times. It's time to get over those obstacles and let RFID make your life easier.
Ultimately, the purpose of an RFID system is to make inventory tracking easier and more efficient. Whether you're in manufacturing, retail, or another industry, there's no denying that subpar inventory management can cost you time and money. Using RFID technology to improve these areas of your business can definitely have a positive impact.