Customized Gialer Hotel & Motel key cards key card welcome enjoy your stay magnetic strip door card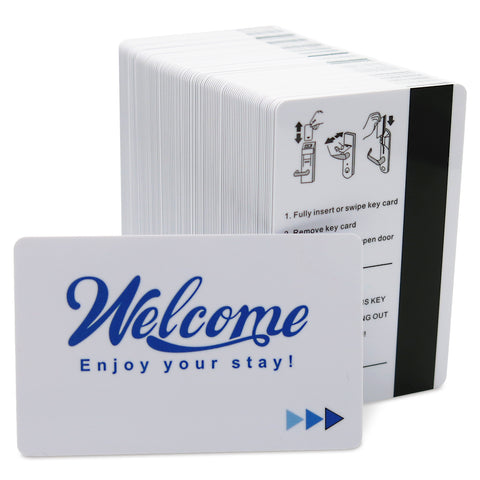 𝗛𝗢𝗧𝗘𝗟 𝗞𝗘𝗬 𝗖𝗔𝗥𝗗 with the "Welcome" design

𝗠𝗔𝗚𝗡𝗘𝗧𝗜𝗖 𝗦𝗧𝗥𝗜𝗣𝗘 and instructions on backside

𝗡𝗢𝗧 𝗖𝗢𝗠𝗣𝗔𝗧𝗜𝗕𝗟𝗘: "tap" RFID readers

𝗖𝗢𝗠𝗣𝗔𝗧𝗜𝗕𝗟𝗘: Onity, Ilco And Saflok Electronic Hotel Lock Systems

𝗖𝗥𝗘𝗗𝗜𝗧 𝗖𝗔𝗥𝗗 𝗦𝗜𝗭𝗘: 85.5*54*0.76mm

Magnetic Stripe Keycard - Low Coercivity 1/2inch magnetic tripe.
you can load your hotel logo on the front side: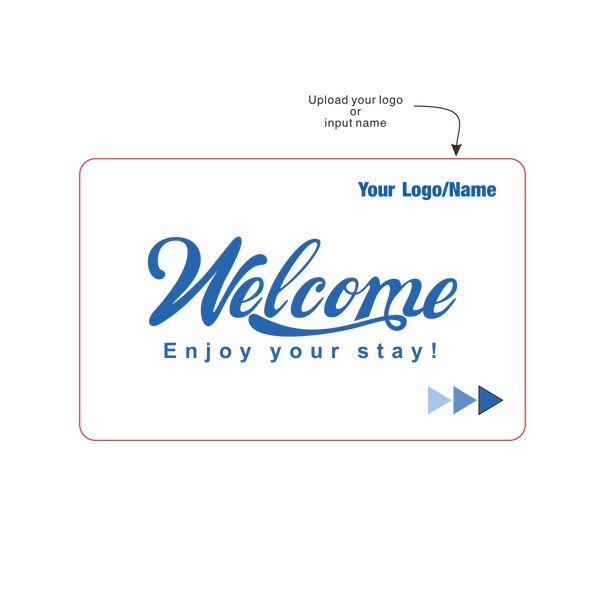 Add your Hotel name , address, telephone number, website , email and so on on the back side: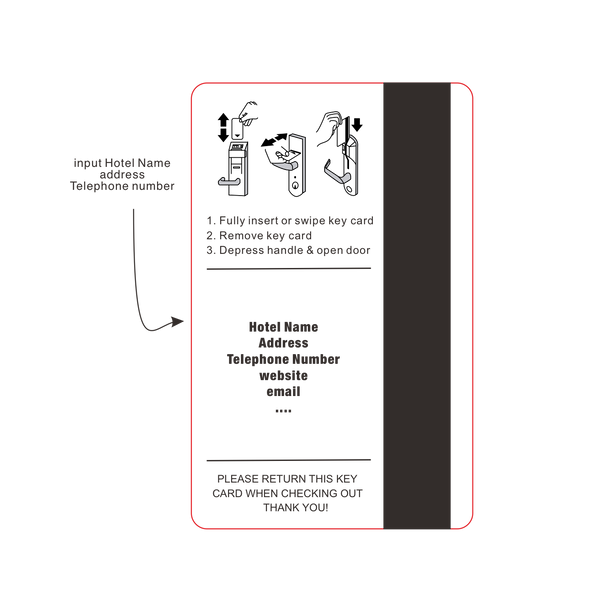 We give you 6 color template, that is : Green,Blue,Black,Red,Purple and white. you can choose a color that suits your hotel or input your color with CMYK number.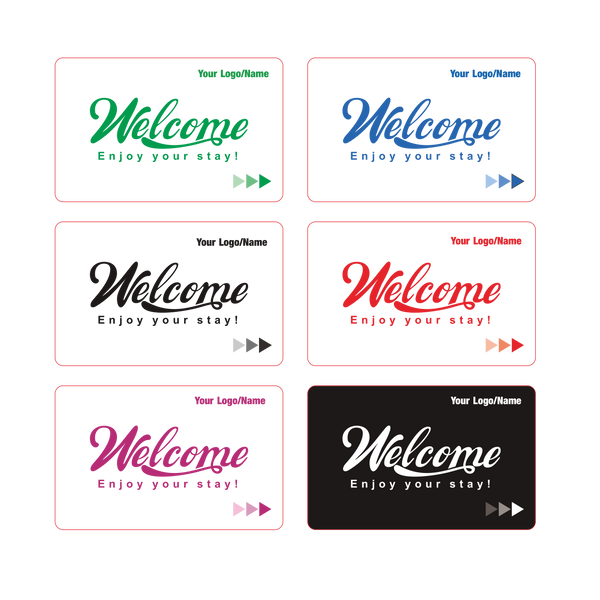 if you do not like our templates or your hotel have key cards design , you can load your design and we print the card 100% as your design.
Custom Progress:
More Relevant Product: