Gialer ISO PVC Card with SLE4442 Chip Blank Smart Intelligent Card Contact IC Card Safe White Key Card for Access Control No Printing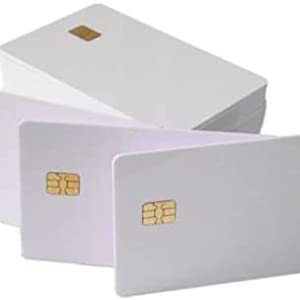 Technical Specifications :
Product ID : SLE4442

Chip: SLE4442 compatible chip, compatible with SLE4442/5542/6642

color White

Dimension L85.5 x W54 x H0.80±0.04mm

256 × 8-bit EEPROM organization

32 × 1-bit organization of protection memory

erase cycles more than 100,000 times

Data retention for minimum of ten years

Temperature -20 to 80c
Applications :
Pharmaceutical supply chain managemen

Rental and library management

Container identification

Pallet and case tracking

Supply chain management

Parcel handling

Factory automation

Asset management

Anti-counterfeit protection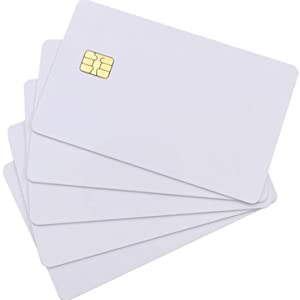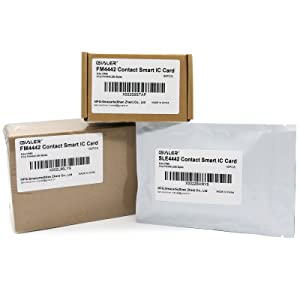 packing quantity
NOTE: Graphics Quality Cards For All Photo ID Card Printers Including DataCard, Zebra, Fargo, Evolis, Magicard, NBS & etc. (These Cards Will Not Work In Inkjet Printers)
Packing details :
100pcs 4442 chip Smart Card(White)
50pcs 4442 chip Smart Card(White)
10pcs 4442 chip Smart Card(White)
we take pride in providing top quality products. If for any reason you are not pleased with your purchase, contact a customer care representative so we can be of assistance.