X02 all-in-one card reader, New version in 2021,Support SIM SD TF MMC MicroSD etc.
Product specifications:
1. Product name: Smart chip reader
2. Product color: noble black
3. Shell material: ABS/paint
4. Product size: about 15mmx65mmx82mm
5. Compatible interface: USB 2.0 and Type-C to USB-A adapter fo
6. Support platform:Windows 98 / ME, 200 / XP (32-bit), 2003 Server, Win 7/8/10/Vista /Linux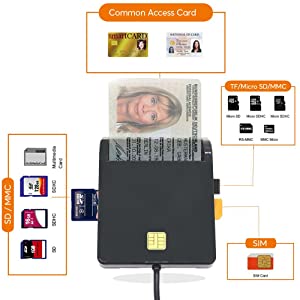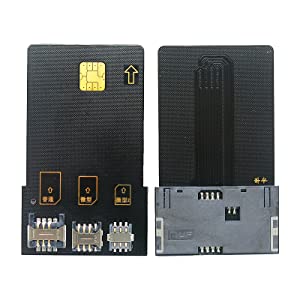 Dimension 54mm * 65mm *32mm, 4 slotes: Full size IC Card slot, 2FF MINI SIM Card Slot, 3FF MICRO SIM Card Slot and 4FF NANO SIM Card Slot.
Smart Card Pinboard can be use at normal card Reader , and change full size CR80 Card to 2FF/3FF/4FF MINI/MICRO/NANA size, in order to facilitate the reading and writing operations of IC cards and smart cards of various sizes
Support 5V,3V and 1.8V smart card
Support ISO 7816 CLASS A,AB and C
Support GRSIMWriter sofeware to read and write program the SIM Card/LTE Card
Single port smart card reader and Multi ports smart card reader have a USB A To Type C adapter, let the reader connect wit computer or Laptop by Type-C port easyly.
If you have smart card appliction in your smart phone , you can use this adapter connect smart card reader to smart phone by Type-C ports.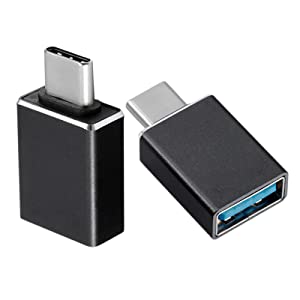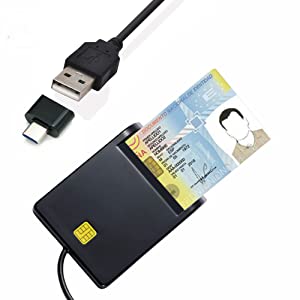 Product specifications
 DOD Military CAC USB Smart Card Reader for Government ID, National ID, ActivClient, AKO, OWA, DKO, JKO, NKO, BOL, GKO, Marinenet, AF Portal, Pure Edge Viewer, ApproveIt, DCO, DTS, LPS, Disa Enterprise Email etc. CAC Cards
Smart Card detection: Movement detection with auto power-off Automatic Detection of smart card type Short circuit and thermal protection
Compatible with US Military and Government DOD ID cards for secure login
Card types: ISO7816 Class A, B and C (5V/3V/1.8V) Smart Cards
Description:
Easy USB Plug and Play installation
Card types: 5V, 3V and 1.8V Smart Cards, ISO 7816 Class A, AB and C
Certifications Standards: ISO-7816 & EMV2 2000 Level 1, CE, FCC, VCCI, CCID, Microsoft WHQL.
Operating System: Windows 7, 8, Vista, XP, 2000, 2003, 2008, ME & Linux.