100 Pieces Cheap One Time Use Tyvek Bracelet Different Fluo Neon Colors Tyvek Paper Wristbands for Events and Wedding Party。
Free shipment to most Country, Door to Door.
 Good Services & High Quality
Any questions, please contact us.
100 Pcs 3/4 Inch Tamper-Proof Waterproof Tyvek Wristbands with Serial Number Identification Mark Bracelet for Events and Party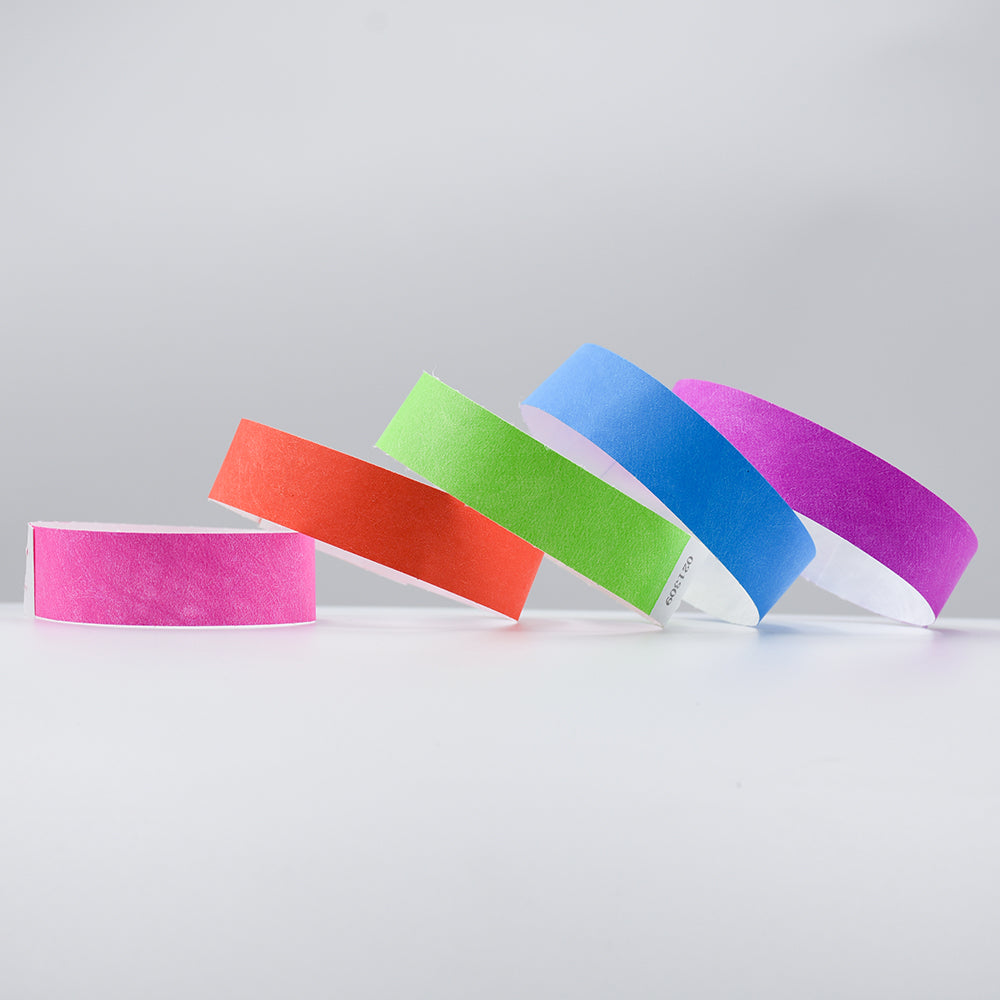 Description: 3/4 inch width Dupont tyvek wristbands with serial numbers
Size: 19mm x 250mm 
Material: Dupont Tyvek 
Feature: Waterproof , tearproof , Tamper-proofing, Wear Comfortable, Strong adhesive for tamper-proofing 

Tyvek wristbands are made from a strong durable material that is stretch and tear-resistant but is also waterproof! Need more security? Each wristband is serial numbered for easy crowd control and tracking purposes; they provide the easiest and the most secure method of tagging patrons as well as ticketed admission to your event. Change your color for each day for even more added security protection.