Gialer 5/16inch HiCo Magnetic Stripe Premium White PVC Cards - CR80 30Mil Blank PVC Plastic Credit/Gift/Photo ID Badge Card - Printable for Card ID Printers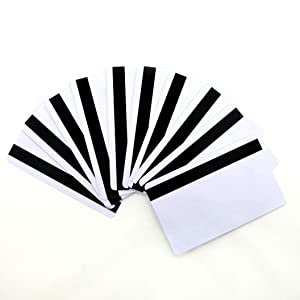 5/16inch Hico Magnetic card
Gialer Premium CR80 30 Mil Graphic Quality PVC Cards with 5/16" HiCo Magnetic Stripe are ideal for printing on most direct-to-card printers.
Measuring 3.375'' x 2.125'' (the same size as a credit card), CR80 cards are the standard, most commonly used plastic card size.
The magnetic stripe is 5/16" Print your ID cards, access cards, event badges, gift cards even membership cards on site, on demand.
10pack or 100 Pack Gialer blank card IS BRINGING YOU TOP PERFORMING PRODUCTS THAT YOU CAN COUNT ON.
About This Product:
Superior/Graphic Quality Cards

3Mil Thickness

Works Great With All Standard ID Card Printers

Same Size, Thickness as A Standard Credit Card

Blank White PVC with narrow hico 2 track magnetic stripe

Hight Coercive: 2700OE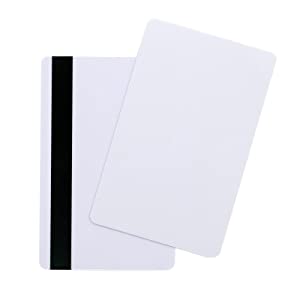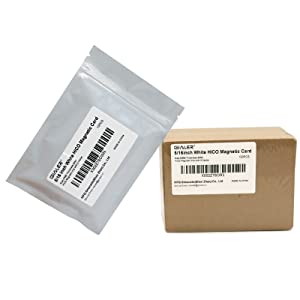 Faster Charging and Efficiency
packing quantity

10 packs in a plastic bag.

100 packs in a carton.

we take pride in providing top quality products. If for any reason you are not pleased with your purchase, contact a customer care representative so we can be of assistance.