Gialer SLE4442 Chip Contact IC Card with 5/16inch 2 Tracks Hico Magnetic Stripe 2 in 1 Blank PVC IC Smart Intelligent Card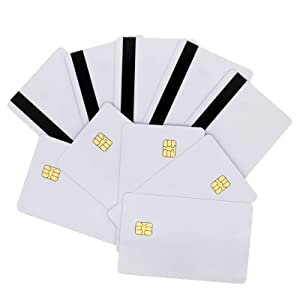 Blank CR-80 SLE - 4442 Secure Memory Smart Cards
The SLE-4442 Secure Memory Chip is one of the most popular "Smart Memory Cards" in the world. This chip includes an intelligent 256-Byte EEPROM with Write Protect Function and Programmable Security Code (PSC). This chip contains and EEPROM organized 256 x 8 bit offering the possibility of programmable write protection for each byte. Reading of the whole memory is always possible. The memory can be written and erased byte by byte .By means of a three digit PIN the memory can be protected against alternation of the data. The information contained in the chip (except the PIN) can always be read.The first 32 Bytes can be protected irreversibly.
Superior/graphic quality cards
HiCo Magnetic Strip (Dark Magnetic Stripe)

Track 1, 2 Magnetic Strip

Standard CR80 Card Size--30 mil thickness, standard credit card size

5/16" Hi Co (High Coercivity) - Standard Thin 2 Track HiCo Magnetic Stripe

3.375" x 2.125" (85.6 mm x 54 mm)- CR80 - Standard Credit Card Size

These will not work with your INK JET PRINTERS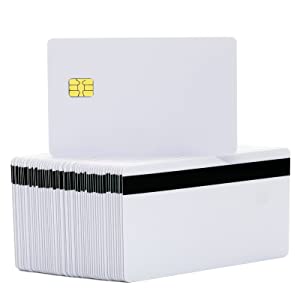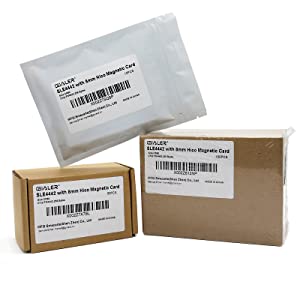 packing quantity
10 packs in a plastic bag.
50 packs and 100 packs in a carton.
we take pride in providing top quality products. If for any reason you are not pleased with your purchase, contact a customer care representative so we can be of assistance.